Diesel Bus/Truck Garage Starter Kits * BEST VALUE - Everything you need
Everything you need to get started with a basic vehicle exhausting system, with parts tailored to handle diesel bus/truck vertical exhaust stacks common to a service station bay.

Download Spec Sheet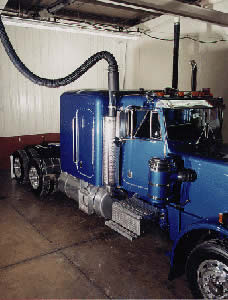 Each Kit Includes...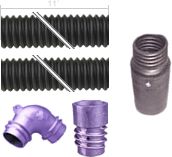 2 x 11' ACT Hose (1 x 22' FLT Hose for 4"), 1 x Vertical Stack Adapter (1 x F-series Adapter for 4"), 1 x Aluminum Elbow, 1 x Overhead Duct Connector
Gasoline Truck Kit ...
Heavy Duty Diesel Truck & Bus Kits ...